10 Amazing Donut Places in Los Angeles
Los Angeles is known for a lot of things, but I bet you didn't know they had some seriously famous donut spots. That's right, donuts and Los Angeles. It may seem like an unlikely coupling but trust me, the proof is in the dough. Here are just 10 of the amazing donut spots you need to know about for your next trip to LA.
Donut Friend
Donut Friend is aptly named as this doughnut shop is certainly your friend. Here you get to build your own doughnut courtesy a plethora of ingredients and endless possibilities. If you're up for the challenge, you definitely need to check them out.
5107 York Blvd., Highland Park
Bob's Coffee and Doughnuts
Bob's is a little unique pop up shop located in the Original LA Farmers Market and has been selling amazing doughnuts since 1970. That longtime success is thanks to the fact that they stick to the classics, including classic powdered sugar treats and apple fritters.
6333 W. Third St., #450, Fairfax District

ICDC
ICDC, which stands for Ice Cream Doughnuts Coffee, sells just that. Bestsellers include caramel bacon pretzel, Mayan chocolate, and cereal milk. Obviously their most popular treat combines a donut and ice cream that's then doused with a shot of espresso. YUM.

7454 1/2 Beverly Blvd, Los Angeles, CA 90036, (323) 746-3346
The Donut Man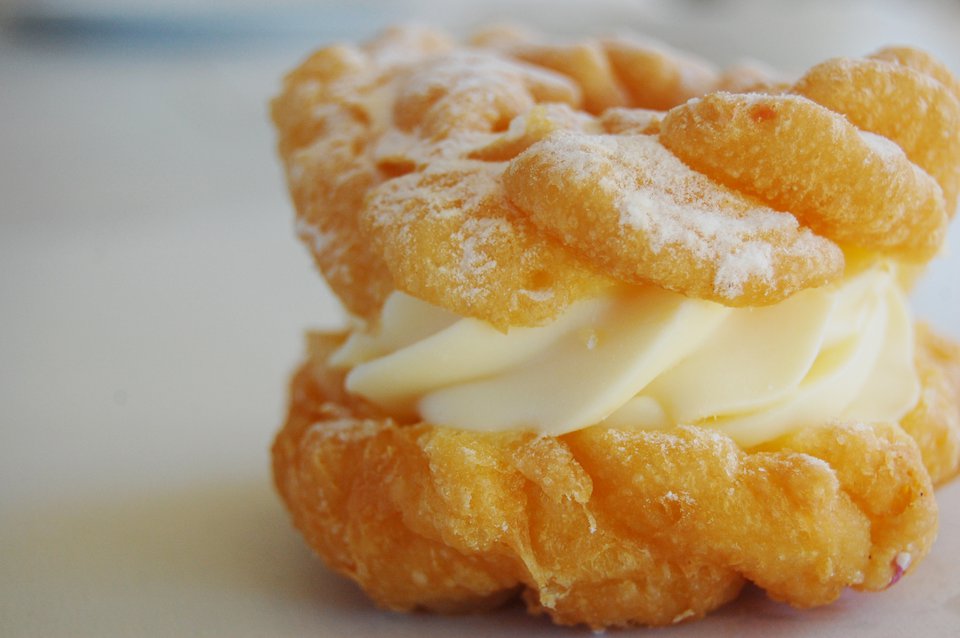 If you're looking for oversized doughnuts with seasonal selections and oozing fillings, you need to make a trip to Glendora as soon as you can.Donut Man is legendary and has been around for 40 years and has no plans on going away anytime soon, so you have plenty of time plan a trip.
915 E. Route 66, Glendora
California Donuts
If you're ever in Koreatown and are craving an amazing treat, this is the place you need to go. This place has some seriously one of a kind doughnuts that include an array of cereal encrusted doughnuts that include ones with Froot Loops and Lucky Charms.
3540 W. Third St., Koreatown
SK's Donuts & Croissant
If you love croissant doughnuts and are ever in LA, you need to definitely stop by SK. Despite it's iffy name, the Skronut is the must try here. The Skronut should have all other glazed doughnuts shaking in their fluffy dense shells.
5850 W. Third St, Mid Wilshire
Kettleglazed
This place has doughnuts that strike the perfect balance between old school and new school when it comes to their glazed creations. And if that doesn't get you, a lot of their doughnuts are just under two bucks. You can't beat that.

6211 Franklin Ave., Hollywood HIlls
Glazed Donut Bistro

If you're looking for a doughnut with a more grown up taste, then you want to take a trip to the Glazed Donut Bistro. After all, this place has the motto "donuts for grown ups" and they're not kidding. They offer Tres Tres Leches and Mambo Italiano Cream variations that will undoubtedly satisfy your grown up tastes.
8807 Santa Monica Blvd. West Hollywood, CA 90069


DK's Donuts & Bakery
Not only does this place have amazing doughnuts but they offer them 24 hours. They even deliver. Did I mention they're the first LA home of the WOW-NUT? If you don't know what that is, it's a waffle donut hybrid. 'Nuff said!
1614 Santa Monica Blvd, Santa Monica


Breakaway Bakery
Doughnuts aren't for everyone, but only because not everyone can enjoy them. Well, until now. Breakaway offers gluten, wheat, soy, dairy, peanuts, gums, trans fats and preservative free doughnuts. Now that's amazing. Doughnuts for everyone!
5264 W Pico Blvd Los Angeles, CA 90019